New Papyrus Publishing Company's On-Line Catalog:
Lincoln County [W.] Virginia
---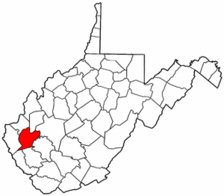 Lincoln County was created in 1867 from parts of Cabell, Putnam, Kanawha and Boone counties. The lands taken from Putnam were returned in 1868, also five farms were transferred from Lincoln to Boone, and additional boundaries adjustments were made with the parent counties that same year. In 1869 new boundaries were set again for the county, and several townships were transferred to Cabell County. In 1877 a portion of Lincoln was added to Wayne County.
---
For a better understanding of county boundary changes, see our new section Virginia in Maps
---

For records pertaining to LINCOLN COUNTY, WEST VIRGINIA see:

&nbsp

To order by phone, call 1-706-546-6740 M-F 8a-6p EST.
You may call the number above during business hours to check the status of an order, or
E-mail us
Click here for mail-order instructions.





To order by phone, call 1-706-546-6740 M-F 8a-6p EST.
You may call the number above during business hours to check the status of an order, or
E-mail us

Please see our HELP PAGE for mail-order instructions, wholesaler policies and other contact information.

We specialize in records for Virginia 1650-1900.
Use these convenient pull-down menus to jump quickly to a county of interest:

---
|| Virginia/W.Va. || General Reference || Military Records ||
|| Other States || Genealogy Links || New Titles

|| Home Page ||
---
Copyright © 2012 New Papyrus Publishing Company