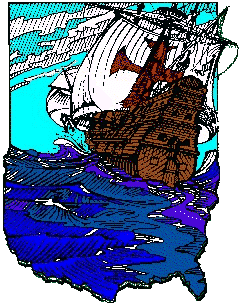 &nbsp &nbsp Home &nbsp &nbsp &nbsp Reference &nbsp Census Records &nbsp Military &nbsp Other States &nbsp New Titles &nbsp E-BOOKS&nbsp&nbspFREE SHIPPING

Iberian Publishing Company's On-Line Catalog:
Henrico County Virginia
---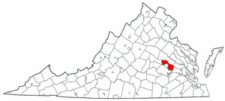 Established in 1634 as one of the original shires of Virginia, Henrico County extended from the western edge of Charles City County westward on both sides of the James River. Its name came from Henricus, founded just south of the falls of the James in 1611 and named for Henry, Prince of Wales, the oldest son of James I. Its watercourses were the upper Chickahominy on the north and the Appomattox River to the south. In 1727 Goochland County was formed from western Henrico lands both north and south of the James River. In 1749 Chesterfield County was established from the remaining Henrico lands south of the James. Finally, when Richmond was first established on the north side of the James, it took land from Henrico [today Richmond now also encompasses land from Chesterfield County]. Henrico's records have suffered from depredations in both the Revolutionary and Civil War. British raiders seized and burned many of the county's record books; the county's circuit court records were consumed in the flames of the April, 1865 fire in Richmond.

Those deeds, wills and court records that survive are, for the most part, available on microfilm at the Library of Virginia. Often, the quality of the microfilm inhibits the researcher's ability to decipher documents already difficult to read. The documents also lack a comprehensive index. These conditions make published references essential to researchers. All of the offerings below provide details of the documents, checked for accuracy against the original volume, and a comprehensive index.
---
For a better understanding of county boundary changes, see our new section Virginia in Maps
---
Scroll down for titles on Henrico County
---
Iberian Publishing proudly announces the publication of a series of deed and will books on Colonial, Revolutionary, and post-Revolutionary Henrico County:
Henrico County, Virginia Court Order Book, 1710-1714
Henrico County, Virginia Deeds, 1714-1718
Henrico County, Virginia Deeds and Wills, 1750-1767
Henrico County, Virginia Deeds, 1767-1774
Henrico County, Virginia Deed Book 1: Deeds recorded between 1 October 1781 and 7 April 1785
Henrico County, Virginia Deed Book 2: Deeds recorded between 2 May 1785 and 1 December 1788
Henrico County, Virginia Deed Book 3: Deeds recorded between 5 January 1789 and 11 May 1792
Henrico County, Virginia Deed Book 4: Deeds recorded between 11 November 1792 and 3 October 1795
Henrico County, Virginia Deed Book 5: Deeds recorded between 4 April 1796 and 8 May 1800
Henrico County, Virginia Will Book 1: Wills, Inventories, Appraisements and Accounts Recorded between 1 October 1781 and 3 September 1787
---
Up until the American Revolution, wills, inventories, appraisements and accounts had mostly been combined with deeds, bonds and other records which had been ordered to be recorded. The earliest wills are found in what is denoted a Record Book, combining all types of records (e.g., deeds, wills, bonds, accounts, etc.) arranged under the heading of the date of the court session. The earliest Record Book covers the years 1677-1692, overlapping in time with an Order Book including wills from 1678 to 1693. Another set of record books covers the years 1688 to 1697, followed by 1697-1704, and 1706-1709. Then follows a series of volumes identified as "Wills and Deeds" or "Deeds and Wills" for specific spans of years: 1710-1714, 1714-1718, 1725-1737, 1744-1748, 1748-1750, 1750-1767, and 1767-1774.

During the 1970s and 1980s, Dr. Benjamin Weisiger produced two volumes of colonial wills (1677-1737 & 1737-1781) and three volumes of deed records (1677-1705, 1706-1737, and 1737-1750). Due to the span of years of these volumes, these abstracts were necessarily limited in content. Yet, they remain an invaluable source for genealogists and are available through Iberian's title list below.

A quick perusal of the dates of the original surviving records makes it clear that there are a number of gaps in the records. These gaps apply to wills, deeds and court orders. The cause of these gaps is said to have been Benedict Arnold, whose reward for treachery at West Point was a commission as Brigadier General in the British army. His forces attacked Richmond on 5 Jan 1781. In that attack, many records at the Henrico County courthouse were destroyed, as well as some state records. It was not until British forces besieged at Yorktown that the Henrico County Court resumed sessions on the first Monday in October.

Stunned by the large loss of records, the Court fired the clerk, as recorded in the new Order Book begun that day. The court, on 1 Oct 1781, began three new series of numbered volumes – Order Book No. 1, Deed Book No. 1, and Will Book No. 1, two of which are in the current collection. These volumes include some documents destroyed by the British and re-recorded. Every document recorded in the books is included and presented in the order entered. The page number to the left of the entry is that page on which the document begins.
---

Henrico County, Virginia Court Order Book, 1710-1714

The Order Book of the Henrico County Court covers courts (sessions) held beginning 1May 1710 and ending 8 Nov 1714, and consists of 310 pages. For all practical purposes, the entries in the book are during the reign of Queen Anne (8 Mar 1702 - 1 Aug 1714) because the entries make no reference to a King (her successor, George I). News of Anne's death likely did not reach Virginia until some time in the month of October. This is reflected only by an entry on 5 Nov 1714 that all of the office holders in the County took oaths and the Test that day, which would have been required to show their allegiance to the new king.

This book has never been transcribed or abstracted, but contains considerable information of value to historians and genealogists. There is also a volume of deeds and wills covering the same years, which has been abstracted, in part, by the late Dr. Benjamin Weisiger. He included deeds in one series with other years, and separately abstracted wills and inventories. Because these years had the volume of deeds and wills, he appears to have decided not to pursue the court orders. In other years he used order books to find references to deeds or estates where the will books or deed books were missing. The entries in this book may be cross-referenced with those documents abstracted by Dr. Weisiger.

Order books provide considerable information about the county, local leaders, and a fair amount of gossip unavailable in the more formalized document registers such as will books and deed books. Because will and deed books offer a "quick fix" for finding lineage, the order books are often ignored. Another reason for their limited use is that they are poorly indexed if indexed at all. They must be read entirely, day by day, in order to locate critical clues. Read together with a basic knowledge of the law of the time, brief entries may yield significant information.
Transcribed, with illustrations and comprehensive index. 2015, 10 1/2 x 8 1/2, iv, 226 pages, index.


Surname list
[HNWD10] $42.00
---

Henrico County, Virginia Wills and Deeds, 1714-1718

The accuracy and detail of this book, and its comprehensive index, are of great value to genealogists and historians.
Transcribed, with illustrations and comprehensive index. 2015, 10 1/2 x 8 1/2, iv, 77 pages, index.


Surname list
[HNWD14] $32.00
---

Henrico County, Virginia Wills and Deeds, 1750-1767

The accuracy and detail of this book, and its comprehensive index, are of great value to genealogists and historians.
Transcribed, with illustrations and comprehensive index. 2014, 10 1/2 x 8 1/2, iv, 212 pages, index.


Surname list
[HNW5] $42.00
---

Henrico County, Virginia Deeds, 1767-1774: Deeds recorded between 3 August 1767 and 3 October 1774

Based on careful examination of both microfilm and the original, this publication includes an accurate description of every document in the volume. It includes all the terms of the document needed to understand the transaction and legal rights of the parties. Deeds for land also include the detailed description of the land conveyed. Mortgages and deeds of trust list the terms of the transaction and list the property conveyed. Deeds conveying or emancipating slaves include all pertinent details
Transcribed, with comprehensive index. 2014, 10 1/2 x 8 1/2, iv, 91 pages, illustrations, index.


Surname list
[HND67] $35.00
---

Henrico County, Virginia Deed Book 1: Deeds recorded between 1 October 1781 and 7 April 1785

Transcribed, with comprehensive index. 2014, 10 1/2 x 8 1/2, iv, 67 pages, illustrations, index. See description above.


Surname list
[HND1] $32.00
---

Henrico County, Virginia Will Book 1: Wills, Inventories, Appraisements and Accounts Recorded between 1 October 1781 and 3 September 1787

This publication is unique. Because Will Book 1 is severely damaged and missing considerable information, this volume restores the missing information by using the original document. The text found in the Will Book appears in normal type; the material from the original is in italics. This added information is not available on microfilm. The terms of each will are set forth, as well as complete inventories and accounts, including all slave names. The accuracy and detail of this book, and its comprehensive index, are of great value to genealogists and historians.
Transcribed, with comprehensive index. 2014, 10 1/2 x 8 1/2, vii, 166 pages, index.


Surname list
[HNW1] $40.00
---

Henrico County, Virginia Deed Book 2: Deeds recorded between 2 May 1785 and 1 December 1788

Transcribed, with comprehensive index. 2014, 10 1/2 x 8 1/2, iv, 77 pages, index. See description above.


Surname list
[HND2] $32.00
---

Henrico County, Virginia Deed Book 3: Deeds recorded between 5 January 1789 and 11 May 1792

Transcribed, with comprehensive index. 2014, 10 1/2 x 8 1/2, iv, 87 pages, index. See description above.


Surname list
[HND3] $32.00
---

Henrico County, Virginia Deed Book 4: Deeds recorded between 11 November 1792 and 3 October 1795

Transcribed, with comprehensive index. 2014, 10 1/2 x 8 1/2, iv, 112 pages, index. See description above.


Surname list
[HND4] $37.00
---

Henrico County, Virginia Deed Book 5: Deeds recorded between 4 April 1796 and 8 May 1800

Transcribed, with comprehensive index. 2014, 10 1/2 x 8 1/2, iv, 118 pages, illustrations, index. See description above.


Surname list
[HND5] $37.00
---
SELECTED EARLY BLACKMAN FAMILIES OF ENGLAND, VIRGINIA AND NORTH CAROLINA by Jean Epting Blackmon and William Fred Blackmon, Jr. 2011, 10 1/2 x 8 1/2, x, 73 pages, illustrations, photos (black and white and color), maps, index. The family name BLACKMAN has deep roots in the colonial period of America. Some of the earliest of that namesake appear in records about 1620. The authors have chosen to trace the family and descendants of Jeremiah Blackman, the mariner, who first appeared in Virginia records in 1628 as the master of a the vessel Roebuck of London. The records for this family are searched assiduously in both English sources as well as colonial Virginia and North Carolina. This is a wonderful piece of scholarship and excellent example of what can be done with a disparate number of sources. Although the famiily begins its colonial experience in the earliest Virginia counties (primarily Henrico and Charles City), it quickly fans out into neighboring regions of Virginia and into North Carolina, especially modern-day Johnston county, North Carolina. [N.B.] All royalties from the sale of this book have been donated to benefit the Boy's Farm, Inc., Newberry, S.C.
[BKLM] $13.00


---

HENRICO CO., VA 1810 CENSUS transcribed, with an index by John Vogt. 2010, 10 1/2 x 8 1/2, x, 28 pages, illustrations, maps, index.. This is the first surviving census for Henrico, since both the 1790 and 1800 censuses have been lost. A complete index is included for easy access. Henrico's initial settlement dated from the 1610s when it was part of the initial expansion from the Jamestown colony; by the 1810s it contained a number of large plantations with a heavy slave population, as well as a growing mining industry; the county's location adjacent to the new state capital of Richmond gave it added importance. In all, the census record covers 974 households, many of whom had roots in the county dating far back into the colonial era,

Surname list

[HNRC10] $9.95 &nbsp &nbsp (printed version)


---
The above title is also available as a digital e-book in PDF format:&nbsp &nbsp &nbsp &nbsp HOW TO ORDER

[EHNRC10] $7.00 &nbsp &nbsp (electronic version)


---
COLONIAL WILLS OF HENRICO COUNTY, VIRGINIA, 1677-1737 by Benjamin B. Weisiger, III, 1976. 214 pages, index. This book contains wills, inventories and administrations 1677-1737 and miscellaneous wills and estates 1654-1737 from loose papers.


Surname list

[Hrw1] $27.00 &nbsp &nbsp (printed version)


---
The above title is also available as a digital e-book in PDF format:&nbsp &nbsp &nbsp &nbsp HOW TO ORDER

[EHrw1] $18.00 &nbsp &nbsp (electronic version)


---
COLONIAL WILLS OF HENRICO COUNTY, VIRGINIA 1737-1781 with addenda by Benjamin B. Weisiger, III, 1977 (revised 1985). 233 pages, index. Contains the same as above for this period and references to same in Order Books where will books are not extant; also contents of Henrico County Wills Addenda, originally published separately.


Surname list

[Hrw2] $24.50 &nbsp &nbsp (paper version)


---
The above title is also available as a digital e-book in PDF format:&nbsp &nbsp &nbsp &nbsp HOW TO ORDER

[EHrw2] $17.00 &nbsp &nbsp (electronic version)


---
HENRICO COUNTY, VIRGINIA DEEDS, 1677-1705 by Benjamin B. Weisiger, III, 1986. 188 pages, index. This volume contains deeds, powers of attorney, indentures of service, notices of leaving the country, some land grants, and ages as given by deposition, as well as appointment of Justices, Sheriffs and County Clerks.


Surname list

[Hrd1] $22.00 &nbsp &nbsp (paper version)


---
The above title is also available as a digital e-book in PDF format:&nbsp &nbsp &nbsp &nbsp HOW TO ORDER

[EHrd1] $15.00 &nbsp &nbsp (electronic version)


---
HENRICO COUNTY, VIRGINIA DEEDS, 1706-1737 by Benjamin B. Weisiger, III, 1985 [re-typeset & reprinted, 1995]. 256 pages, index. This is similar to the preceding volume above [Deeds, powers of attorney, indentures of service, notices of leaving the country, some land grants, and ages as given by deposition, as well as appointment of Justices, Sheriffs and County Clerks.]


Surname list

[Hrd2] $24.50 &nbsp &nbsp (paper version)


---
The above title is also available as a digital e-book in PDF format:&nbsp &nbsp &nbsp &nbsp HOW TO ORDER

[EHrd2] $15.00 &nbsp &nbsp (electronic version)


---
HENRICO COUNTY, VIRGINIA DEEDS, 1737-1750 by Benjamin B. Weisiger, III, 1985. 142 pages, index. This is a continuation of the above title [Deeds, powers of attorney, indentures of service, notices of leaving the country, some land grants, and ages as given by deposition, as well as appointment of Justices, Sheriffs and County Clerks.]


Surname list

[Hrd3] $19.95 &nbsp &nbsp (paper version)


---
The above title is also available as a digital e-book in PDF format:&nbsp &nbsp &nbsp &nbsp HOW TO ORDER

[EHrd3] $12.00 &nbsp &nbsp (electronic version)


---
Henrico Co. 1815 Directory of Landowners by Roger G. Ward. 2005. 29 pages, map, 5 1/2X8 1/2.
For a full description of the 1815 LAND DIRECTORY Records and a listing of available counties, see: Individual County Booklets, 1815 Directory of Virginia Landowners


Surname list
[Vd41] $8.00
---

Henrico Co. Revolutionary Public Claims transcribed by Janice L. Abercrombie and Richard Slatten.. 2005. 23 pages, 5 1/2X8 1/2.
For a full description of the Virginia Revolutionary Public Claims and a listing of available counties, see: Revolutionary "Publick" Claims series

Surname list

[Pc32] $6.00 &nbsp &nbsp (printed version)


---
The above title is also available as a digital e-book in PDF format:&nbsp &nbsp &nbsp &nbsp HOW TO ORDER

[EPc32] $3.50 &nbsp &nbsp (electronic version)


---
For more records pertaining to HENRICO COUNTY, VIRGINIA see also:
|| Virginia/W.Va. || General Reference || Military Records ||
|| Other States || Genealogy Links || New Titles

|| Home Page || E-Books ||
---
Copyright © 2014 Iberian Publishing Company