New Papyrus Publishing Company's On-Line Catalog:
Lewis County [W.] Virginia
---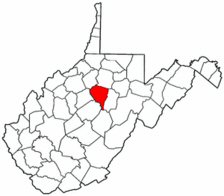 Lewis County was established in 1816 from Harrison County; however, the area of the new county had first been settled shortly after the Revolutionary War during the westward movement into the Alleghanies. The new county was named in honor of Charles Lewis, a frontier leader killed in the Battle of Point Pleasant in 1774. In 1818 a small part of Randolph County was added to Lewis. Braxton County was formed in 1836 from the southern portion of Lewis, and in 1843 and 1845 addition portions were taken to form parts of several counties: Barbour and Ritchie (1843), Doddridge and Gilmer (1845). In 1851 still further land was taken to form Upshur County.
---
For a better understanding of county boundary changes, see our new section Virginia in Maps
---

For records pertaining to Lewis COUNTY, VIRGINIA see:

&nbsp

To order by phone, call 1-706-546-6740 M-F 8a-6p EST.
You may call the number above during business hours to check the status of an order, or
E-mail us
Click here for mail-order instructions.





To order by phone, call 1-706-546-6740 M-F 8a-6p EST.
You may call the number above during business hours to check the status of an order, or
E-mail us

Please see our HELP PAGE for mail-order instructions, wholesaler policies and other contact information.

We specialize in records for Virginia 1650-1900.
Use these convenient pull-down menus to jump quickly to a county of interest:

---
|| Virginia/W.Va. || General Reference || Military Records ||
|| Other States || Genealogy Links || New Titles

|| Home Page ||
---
Copyright © 2012 New Papyrus Publishing Company