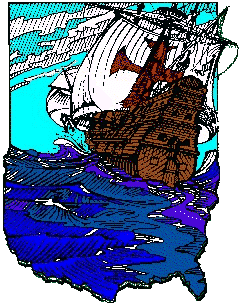 &nbsp &nbsp Home &nbsp &nbsp &nbsp Reference &nbsp Census Records &nbsp Military &nbsp Other States &nbsp New Titles &nbsp E-BOOKS

Iberian Publishing Company's On-Line Catalog:
Amherst County Virginia
---

Amherst County was formed on 1 May 1761 from territory then part of Albemarle County. It was so named for Major General Jeffrey Amherst, who had commanded the British forces in the colony during the latter part of the French and Indian War, and governor of Virginia from 1759 to 1768. The new county then included territory in the present counties of both Amherst and Nelson. Augusta County formed its western and northern boundary until Rockbridge replaced it in 1778; on the east Amherst was bounded by Albemarle County. In 1769, the Virginia General Assembly settled a dispute between Albemarle and Amherst by dividing the jurisdiction of certain islands in the James River between these two counties. To the south, Amherst was separated from Buckingham and Bedford (after 1782, Campbell) by the James River. Nelson County was separated from Amherst in 1808 from the northern part of Amherst. At that time Amherst reached its current configuration.

---

Publications:




---

Amherst Co. 1815 Directory of Landowners by Roger G. Ward. 2005.20 pages, map, 5 1/2X8 1/2.
For a full description of the 1815 LAND DIRECTORY Records and a listing of available counties, see: Individual County Booklets, 1815 Directory of Virginia Landowners
[Vd05] $6.00



---

Amherst Co. Revolutionary Public Claims transcribed by Janice L. Abercrombie and Richard Slatten.. 2005. 50 pages, 5 1/2X8 1/2.
For a full description of the Virginia Revolutionary Public Claims and a listing of available counties, see: Revolutionary "Publick" Claims series
[Pc04] $6.75



---

Also available as a digital e-book in PDF format:&nbsp &nbsp &nbsp &nbsp HOW TO ORDER
[EPc04] $5.00



---




For other records pertaining to Amherst COUNTY, VIRGINIA see:

&nbsp

To order by phone, call 1-706-546-6740 M-F 8a-6p EST.
You may call the number above during business hours to check the status of an order, or
E-mail us

Please see our HELP PAGE for mail-order instructions, wholesaler policies and other contact information.