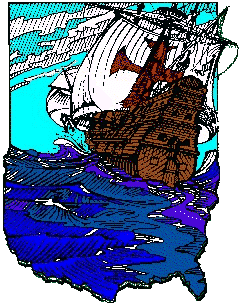 &nbsp &nbsp Home &nbsp &nbsp &nbsp Reference &nbsp Census Records &nbsp Military &nbsp Other States &nbsp New Titles &nbsp E-BOOKS&nbsp&nbspFREE SHIPPING

Iberian Publishing Company's On-Line Catalog:
Alexandria County Virginia
---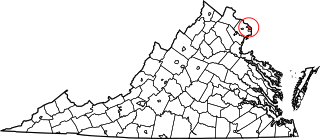 Arlington County's name comes from Arlington National Cemetery, whose own name had derived from that of Confederate General Robert E. Lee's former home, Arlington House. The area was retroceded to Virginia on July 9, 1846. In 1852, the independent City of Alexandria was incorporated from a portion of Alexandria County. This created an ambiguity, as two separate legal entities had similar names. Alexandria County eventually renamed itself in 1920 to Arlington County. In December 1789 the Virginia General Assembly offered to cede land along the Potomac River to the federal government so that a permanent seat of government could be established. This was an attempt to place Virginia near the center of the new federal establishment and avoid the capital being located in a more remote northern part of the country. In 1791 the District of Columbia was surveyed and set aside, and ten years later, in 1801, federal offices were moved to the new capital in the District and the federal government assumed jurisdiction. The land ceded by the General Assembly from Fairfax County to create part of the new district of Columbia was designated as Alexandria County in the District of Columbia.Alexandria County was retroceded to Virginia in 1846 and the Commonwealth extended its jurisdiction over this territory in 1847. The functions of the Levy and Orphans' courts was reassumed by the newly-formed County court. Also in 1847 the Alexandria Circuit Superior Court of Law and Chancery was formed and the functions of the District of Columbia's Circuit and Criminal courts were passed to it. Five years later, in 1852, this Circuit Superior Court of Law and Chancery was superseded by the Alexandria Circuit Court. Finally, as in all Virginia counties, the County Court was abolished in 1904 and its jurisdiction passed to the Circuit Court. In 1920 the name of Alexandria County was changed to Arlington County. See also Alexandria City.
---
For a better understanding of county boundary changes, see our new section Virginia in Maps
---
Alexandria Co. 1815 Directory of Landowners by Roger G. Ward. 2005. 6 pages, map, 5 1/2X8 1/2.
For a full description of the 1815 LAND DIRECTORY Records and a listing of available counties, see: Individual County Booklets, 1815 Directory of Virginia Landowners
[Vd01] $9.00


---
Virginia Merchants: Alexander Smith and Son; His Letter Book of 1803-1822
transcribed by Charles and Virginia Hamrick. 2004, 211 pp., 8 1/2 x 11 format.
Here is an exacting transcription of a letter book for Alexander Smith & Son, who operated a store at Alexandria, Virginia. This work elucidates the workings of the merchant and business class in Virginia during the period of the enormous growth of the new nation following the Revolution. It also explains the difficulties faced by merchants in a period of economic disruption just prior to the War of 1812. Eventually Smith was forced to close his business enterprise in 1811 and he became one of the entrepreneurial victims of the times. [VMAS] $32.00


---

For other records pertaining to ALEXANDRIA COUNTY, VIRGINIA see:

&nbsp





To order by phone, call 1-706-546-6740 M-F 8a-6p EST.
You may call the number above during business hours to check the status of an order, or
E-mail us

Please see our HELP PAGE for mail-order instructions, wholesaler policies and other contact information.